Across six continents, 170 countries, and over 100,000 diverse individuals...we are the 6453 ALUMNI network. What we learned at Nike wasn't taught in school. And as employees, we breathed the Nike culture 24/7/365.
We're an inclusive community of leaders, innovators, creators, and doers that leverage our talents and passion to create the future and redefine what's possible. We are having a profound and positive impact on the broader communities where we work, live and play. The power of our network energizes us to create new opportunities. Together, we're unstoppable.
We believe there's more we can do to expand our collective potential as we continue to learn, grow, and transition to the next chapters of our careers and lives beyond the berm through four pillars.


Community. Activate connections around the world through a dedicated platform.
Knowledge. Gain insights from trusted experts with a shared performance mindset.
Career. Access best-practice learning and approaches on our path to next.
Impact. Amplify our collective desire to do good.
We enable connections between former colleagues, encourage networking, and showcase an array of teammate endeavors. We make it easier to foster new conversations and collaborations through our mission, vision, and purpose.
OUR MISSION.
Inspire, innovate and enable a diverse and inclusive global community.
OUR VISION.
Leverage our connections and thought leadership to reimagine the future.
OUR PURPOSE.
Amplify our collective impact through the values of sport and culture of innovation.
6453 ALUMNI is an alumni-founded network of former Nike employees and former Nike-sponsored athletes. We're a nonprofit 501(c)(6) organization established for the mutual benefit of our members. We are self-governing, self-sustaining, and we operate independently of Nike, Inc. and its subsidiaries. We live by the values and aspirations Nike was originally founded on.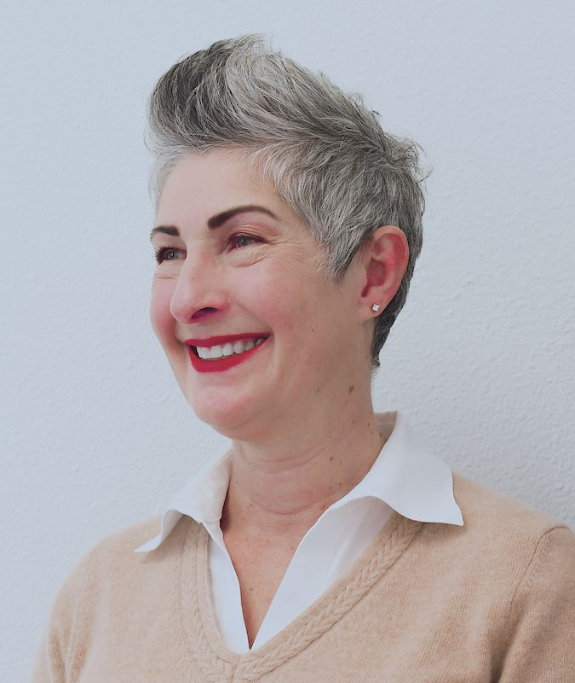 JANA PANFILIO
Co-Founder and President

Jana spent nearly 30 years at Nike in many different roles across the company. She started by negotiating travel contracts in the late 1990's, then worked as an Executive Assistant to several Nike corporate executives in Global Communications, Equipment Division and Marketing. In 2000, Jana moved into Consumer Insights to deepen her knowledge and grow expertise inthe consumer landscape. Her focus was in bringing qualitative and quantitative insights to life through exhibits, an internal digital platform, and a speaker series program.

Jana's passion for global cultural context and strategic foresight continued as she moved into a newly formed team in 2005, which became Brand Innovation to conceptualize new brand experiences and product innovations. Jana managed operations including overseeing creative and insight agency partners.

As a native Oregonian, preserving our natural environment and habitats is a high priority. Jana's last role prior to retiring from Nike in 2019 was Senior Creative Producer for global sustainability where she led creative efforts aligned with brand directives and led foundational consumer research to inform strategic planning and bring the athlete voice into sustainability storytelling.

Favorite Nike product: Air Rift, Flyknit Racer, too many to mention!
Stephanie Vardavas came to Nike in 1997 as a sports marketing attorney after ten years at Major League Baseball in New York City and eight years at the pioneering sports agency ProServ in Arlington, Virginia.

During her 14 years in the Nike Legal Department, her practice included sports marketing, product safety/regulatory compliance, and trademarks.

Stephanie now has her own law practice and specializes in those same three areas. She also writes Austenesque fiction and published her first novel in 2021.

Favorite Nike product: For pure aesthetics - the original Air Max Plus released in 1998 in Hyper Blue. She walked the Portland Marathon in 2001 wearing a different colorway of that style.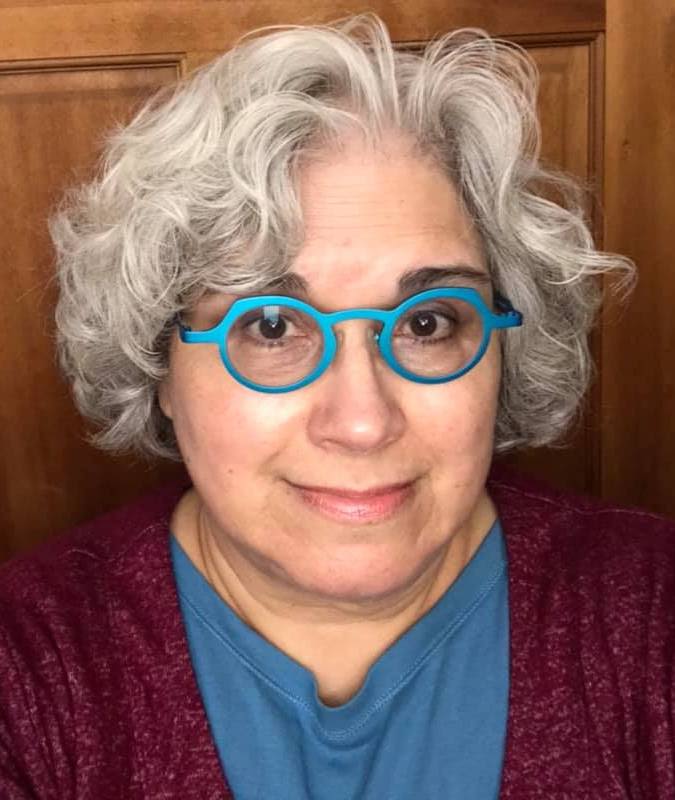 STEPHANIE VARDAVAS
Co-Founder and Secretary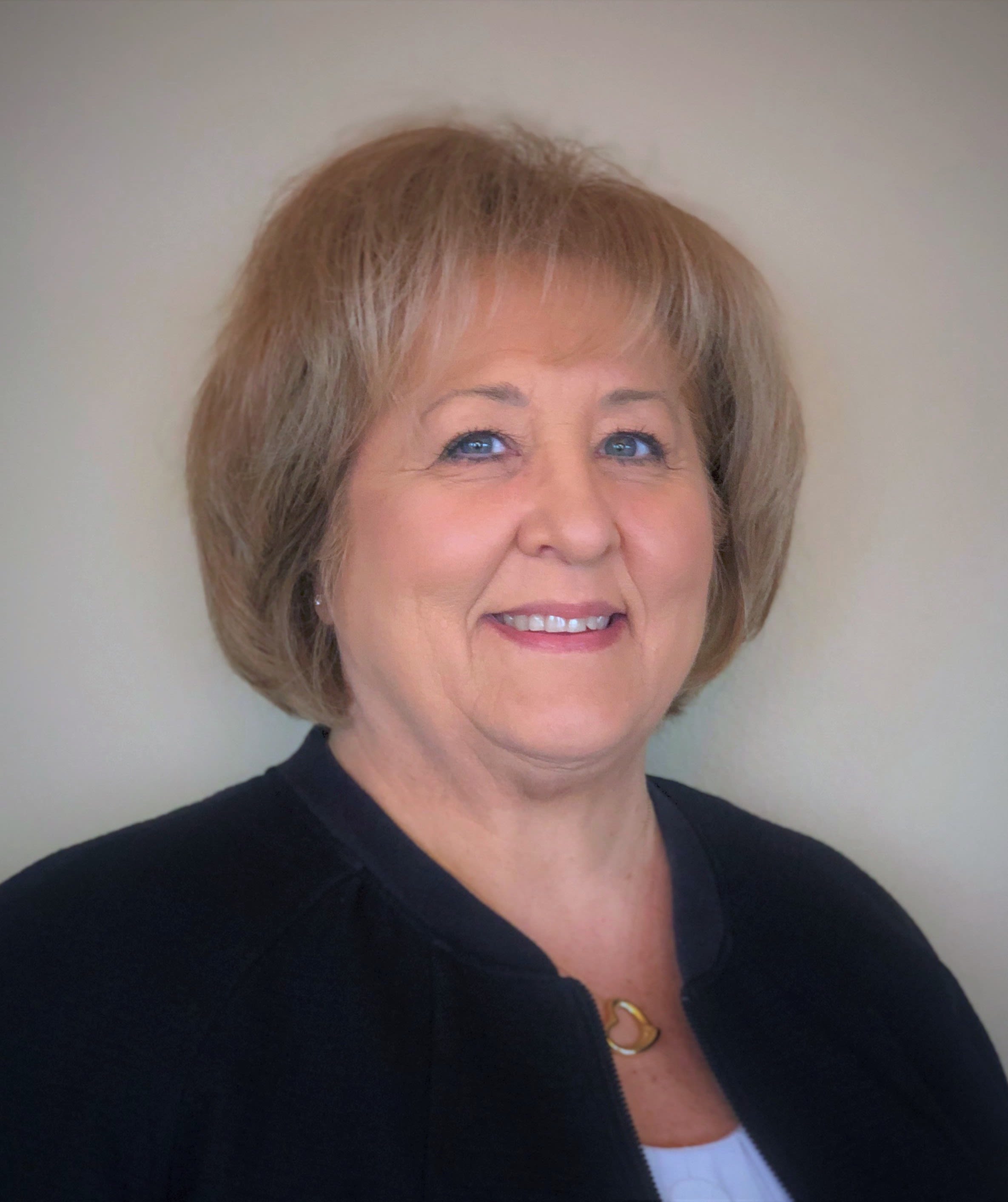 LINDA NELSON
Finance Operations

Linda's first 20 years at Nike was in the Events department. She managed operations for all North America pop-up retail events at major running marathons like the Nike Women's Marathon in San Francisco, as well as Honolulu, New York, Los Angeles, Chicago, Eugene, and Penn Relay to name a few. Linda also managed end-to-end budgets for all meetings her team executed on behalf of the Nike brand as well as managing all finances for the Events department from forecasting to year-end reconciliation.
In her last few years at Nike, Linda was in Global Events, where she managed end-to-end budgets for events such as Summer & Winter Olympics, Men's & Women's World Cups, including all global product launches at those events. Linda partnered with Nike Treasury, Tax & Security to ensure the process and procedures met Nike protocols and standards.

At all global events as well as Super Bowl & All Star Weekend, not only did Linda manage all the Nike Corporate event tickets, she was responsible for building Nike ticket websites to collect ticket orders, process chargebacks as well as traveling to each destination around the world to distribute tickets. Linda worked on Nike's JDI Day employee event, where she managed all finances end-to-end as well as assisted Nike's Global Sales team with product ordering and room drops at all their events including Olympics, World Cups, Sales Meetings, and Product launches.
Favorite Nike Product: Anything with a University of Oregon logo
Michael McBreen has over 25 years of global business and consulting leadership experience in multiple industries and business models. Michael first worked with Nike in 1997 while working for what today is PricewaterhouseCoopers, joining Nike as an employee in 2000. During his 10 years at Nike, he worked in Supply Chain, Apparel and Corporate Responsibility.
Having worked in business leadership and strategic consulting roles in North America; Asia; Europe and Africa with leading global companies, Michael combines broad-based experience and proven leadership with a global perspective. As Chief Operating Officer of global consumer products companies, he was responsible for all product development, sourcing, procurement, manufacturing, distribution/logistics and consumer direct retail operations. Prior to that, he provided strategic leadership for global supply chain, finance, distribution/logistics, information technology, and direct-to-consumer retail organizations in consumer-packaged goods; food and beverage; industrials; and technology.

Today, Michael is actively engaged in the development of sustainable social enterprises and serves on several industry and company boards.
Favorite Nike Product: Air Force 1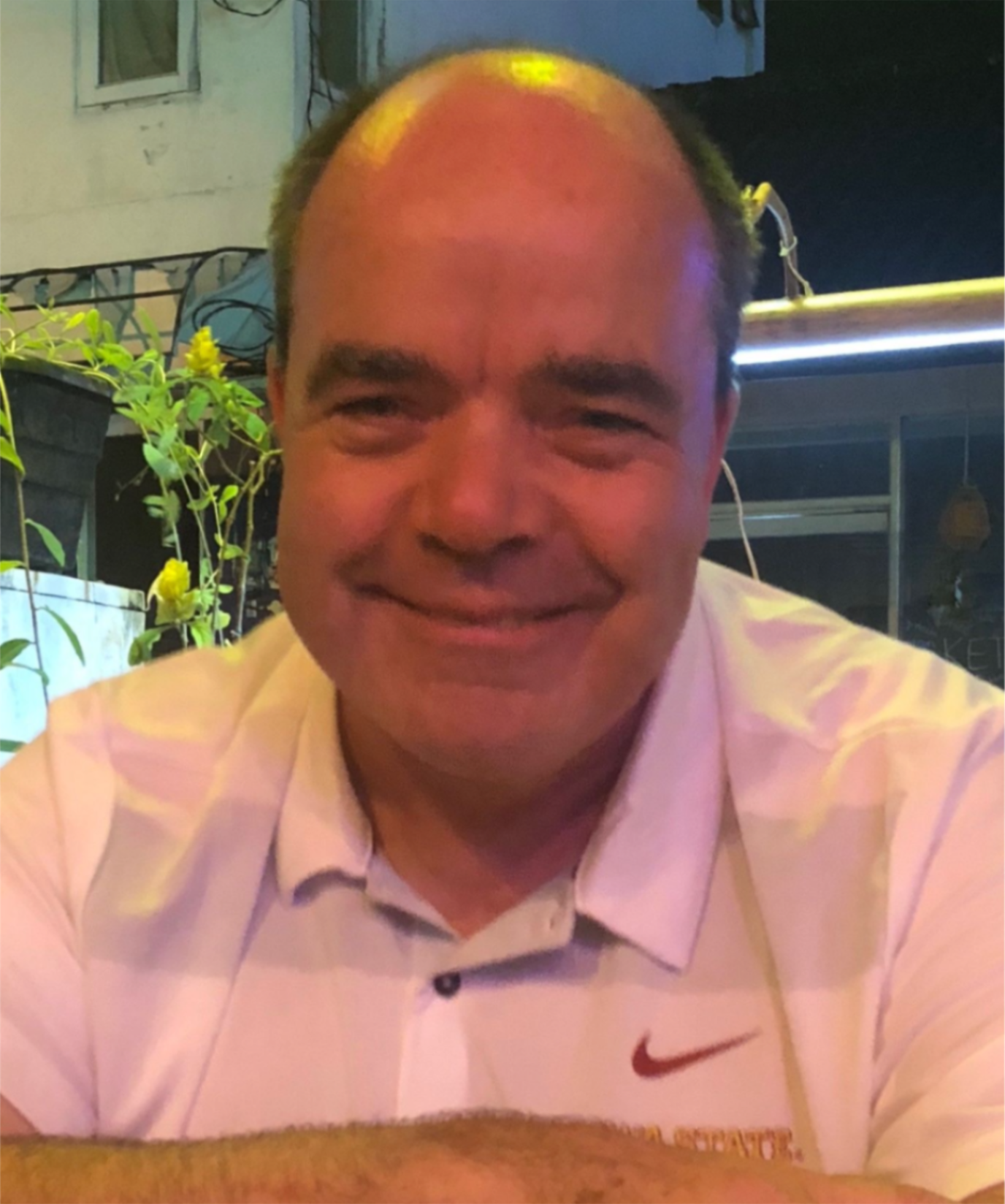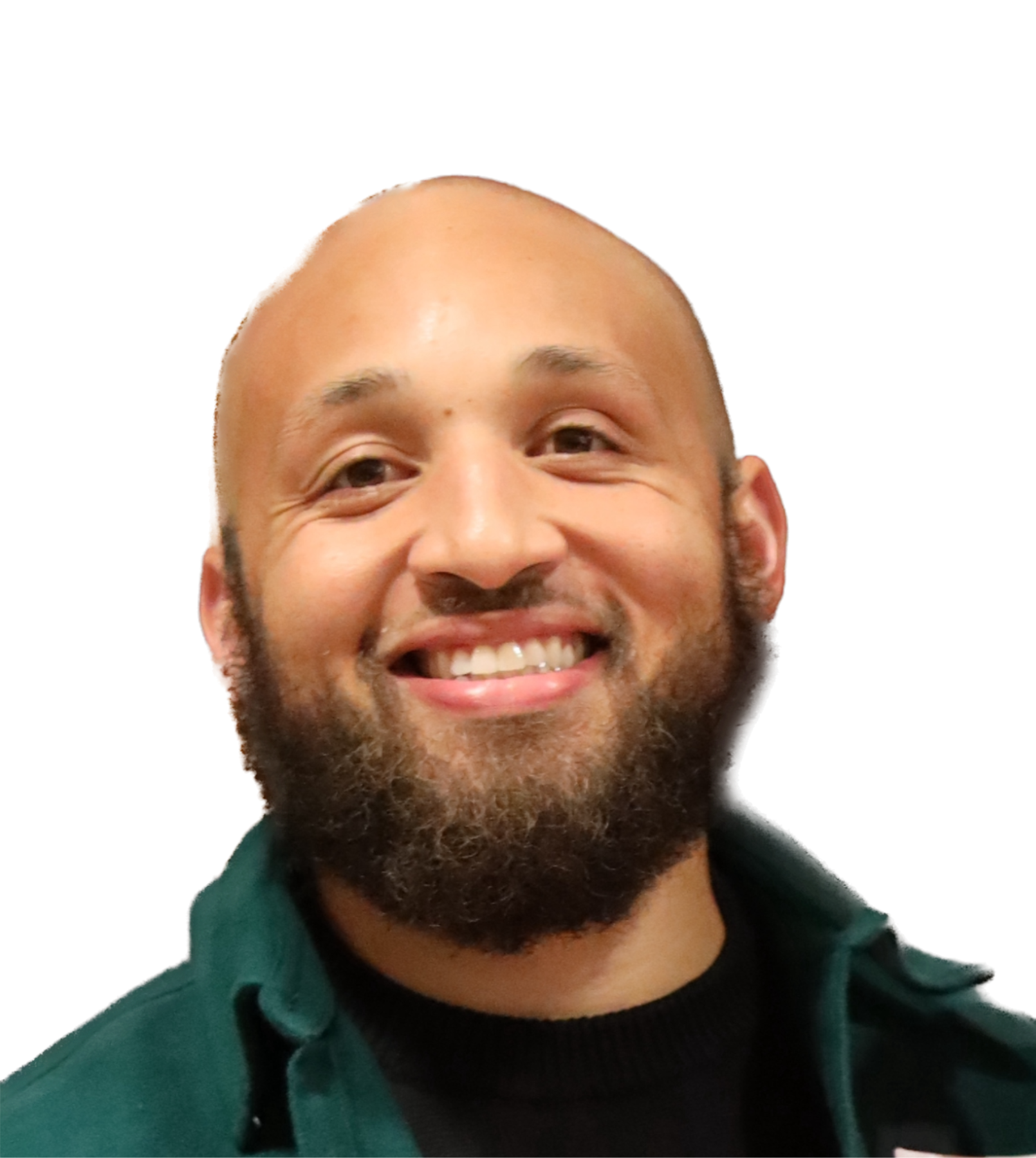 ETIENNE DUCLOUX
Technology

Etienne is an expert marketing manager with an emphasis on product, brand & consumer marketing. He has over 12 years of management experience while guiding teams to positive metrics across marketing campaigns and fiscal year projections. Etienne is well-versed in Project Management, executing Go-to-Market strategies, and overseeing Cross-Functional projects. Also effective in growth initiatives, and using premium service strategies to boost company and brand presence.
Favorite Nike Product:
Chris's comprehensive and intricate understanding of owned and partnered retail is a result of over 40 years of experience in global and regional direct retail, wholesale, marketing, operations, merchandising and visual presentation.
Chris is a results-oriented and multi-functional executive, leading by example and respecting varied and diverse perspectives. His industry experience includes over 18 years at Nike, Inc. in a variety of senior leadership roles within Direct to Consumer as GM Americas Region, Global Store Operations and with Nike's Commercial Organizations including US Retail Brand Marketing, Global Marketplace Development and Global Sales Operations Strategy. Prior to Nike, Chris spent 25 years in Visual Merchandising and In-Store Marketing & Store Design at Macy's, Inc. and The May Department Stores Company.
Chris is a creative strategist and holds a Commercial Art Degree from The University of the Arts.
Favorite Nike product: Nike Air Max 97 OG Silver Bullet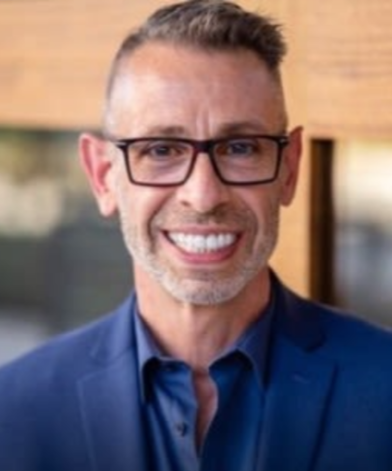 CHRISTOPHER SIMONE
Business Development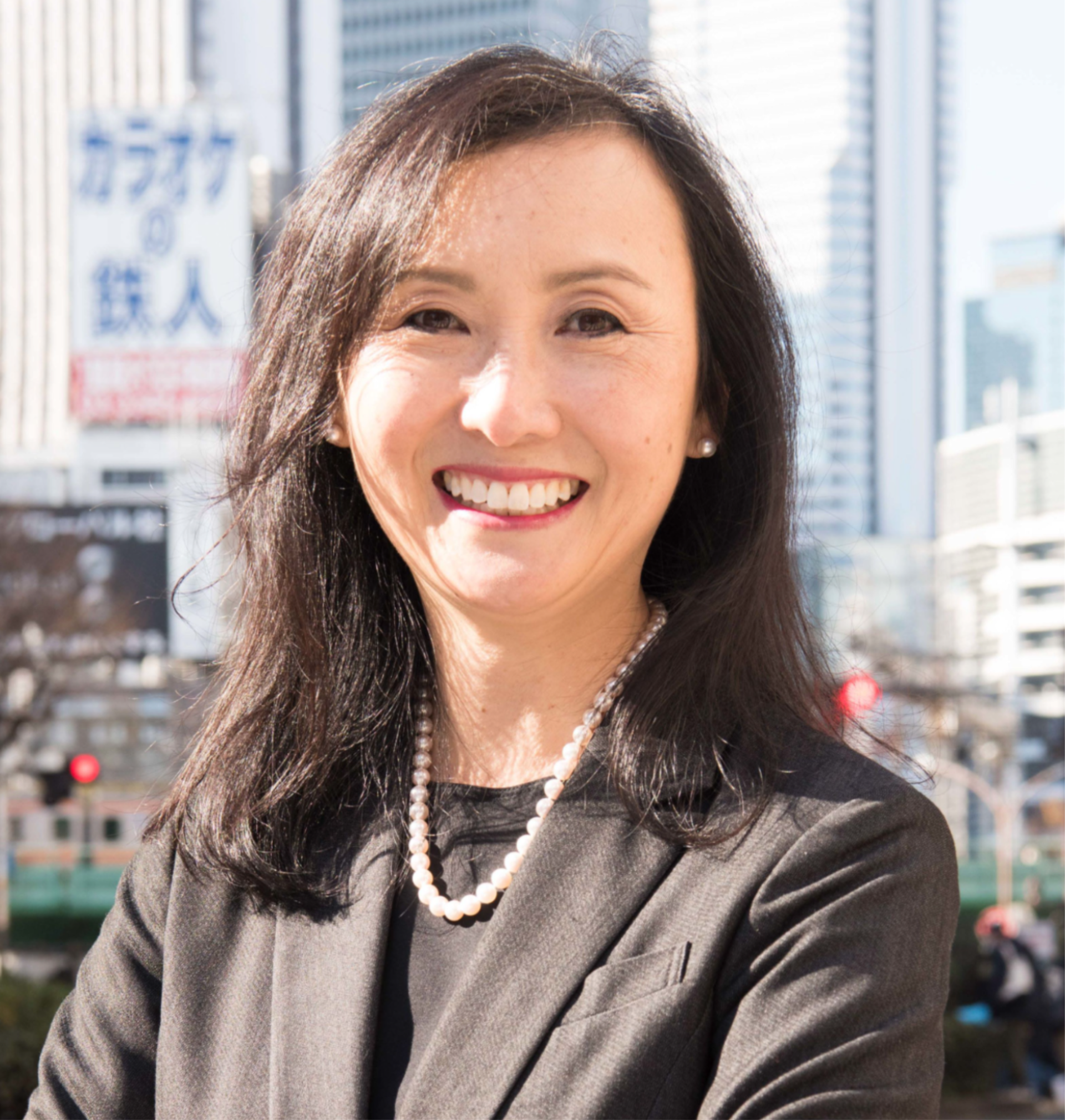 JILL KASHIWAGI
Outreach, Impact, Asia Community

Jill's career started as an Intern for Nike's women's brand, Side One in the summer of 1992. She joined Nike in 1993 and held various leadership roles in materials research, product integrity, product safety & quality engineering for 16 years. After Nike, Jill ventured into the financial services industry for 10 years and in 2019, moved with her family to live in Tokyo, Japan.
In Tokyo, she applied her expertise to the public-private sector as the U.S. Japan Council/ TOMODACHI Initiative women's leadership program manager. Her program focused on developing the next generation of female leaders with partnerships with the U.S. Embassy in Tokyo and the government of Japan. Earlier this year Jill returned back to Portland and has accepted a job as VP Private Bank Relationship Manager with Columbia Wealth Management at Umpqua Bank.
She continues to stay involved with Diversity, Equity, and Inclusion organizations, a committee member for diversity admission at the MAC, and is an advisory board member for Ingenium Creatives.
Favorite Nike product: Windrunner Jacket
Jeff spent 28 years inside the berm where his Nike career began at the Employee Store while attending Portland State University. While at Portland State, Jeff secured an internship opportunity in Nike Sports Marketing Administration, compiling statistics and data showcasing Nike's involvement with the NCAA. From there Jeff continued his tenure supporting Sports Marketing assets in College Sports Marketing, Major League Baseball and USA Basketball.
Jeff transitioned to Apparel Product Creation in Global Promo Apparel, creating and delivering practice, sideline and game-day uniforms to Athletes, Teams, and Federations around the globe.
Jeff is a Real Estate Broker with Summa Real Estate Group, investing his efforts in residential resale and new construction homes.
Favorite product: Air Trainer SC and the Bo Knows Campaign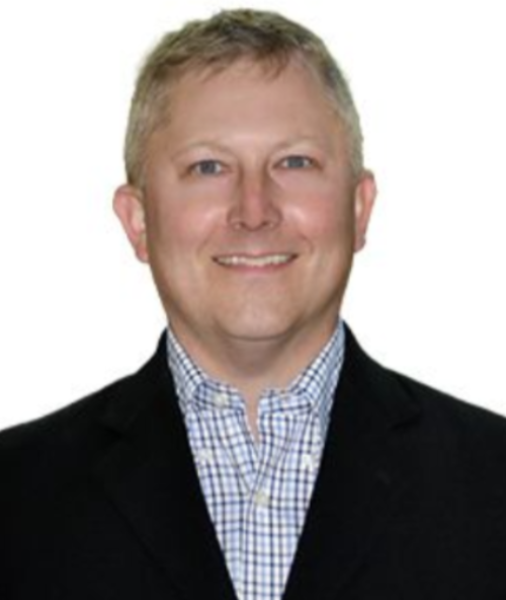 JEFF JACKOLA
Business Development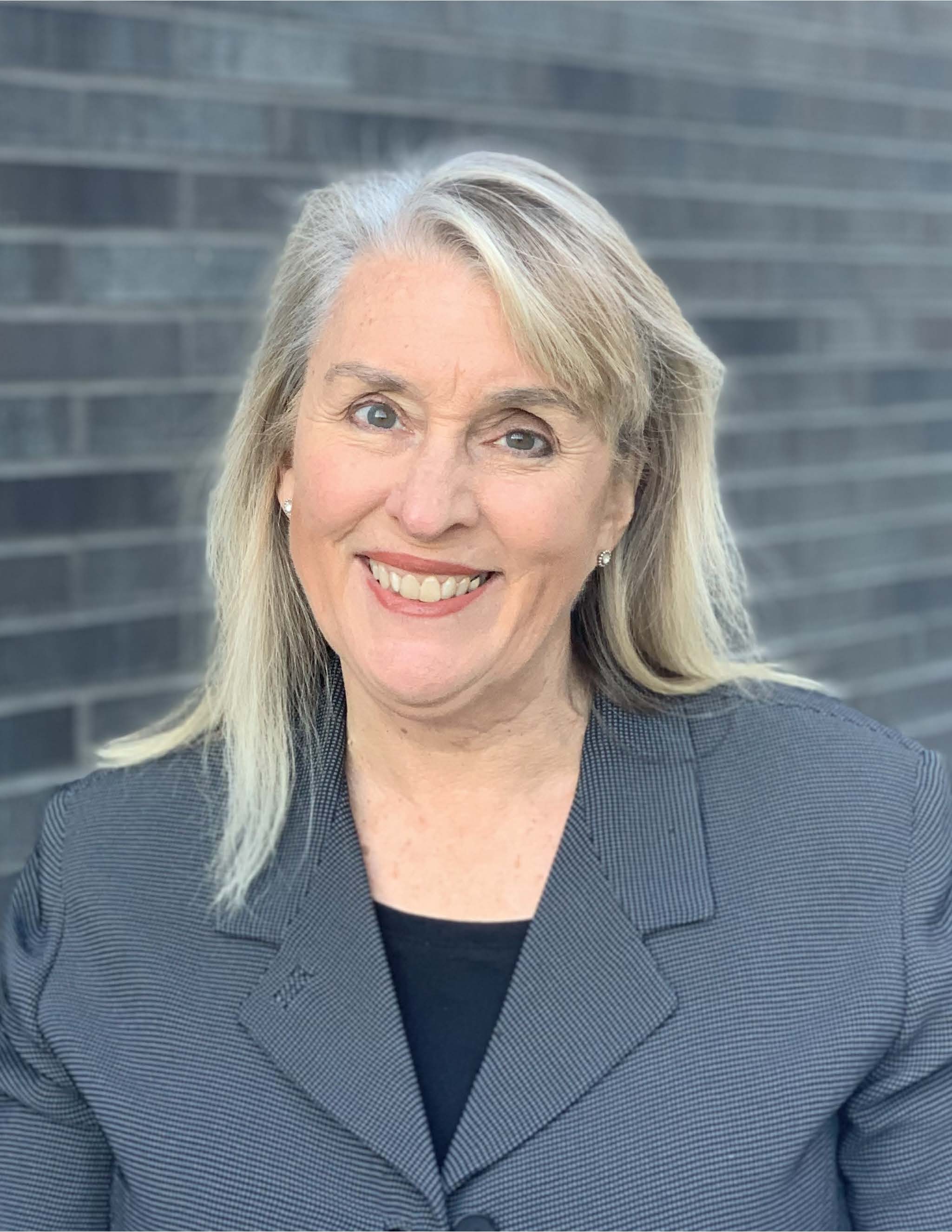 DONNA MORROW
Outreach, Impact

Donna's first day at work, Dec. 10, 1990 was at the NIKE Sales Meeting at the Scottsdale Conference Center, where she quickly fell in love with the brand (thanks to some great videos and very fun new colleagues). Her career spanned 26 years, with roles in NA Footwear Sales, Footwear Merchandising, Supply Chain Operations and Customer Service, Western Region, Sales FW, AP and EQ, Retail Development, Commerce Operations, NIKE.net, Affiliates and the last 7 years in Equipment as GM of Bags and eventually VP of Global Equipment. A highlight of her career was serving on the employee committee that evaluated grant requests from the NIKE Community Impact Fund.
After her NIKE exit, through the power of our alumni network, she was referred to Bluepoint Capital Partners, Private Equity, where she sits on two of their portfolio brand's boards.
In early 2020, she joined Inspired Cos. as Co-Creator and Leader of their Global Advisory helping new and old brands become purpose led and profitable.
Favorite NIKE Product: The Elite Basketball Sock and the NIKE Ordem Soccer Ball.
Seeing our product their fields of play was inspiring!
Erica's career in marketing started when she worked at Nike in various roles to grow the business internationally including director of international marketing for Nike Retail opening Niketown London and Berlin. She was also a key regional player as Asia Pacific retail marketing director and was also Nike China's first marketing director.
Erica has since held a number of Marketing and Communications leadership roles across a range of high profile sports, media, and brands including: SailGP, Group ONE (ONE Championship and ONE Esports), Tiffany & Co. and Special Olympics China. At J. Walter Thompson Shanghai, she was responsible for creative advertising development, product development and retail marketing for DeBeers and PepsiCo. At Adidas, Erica was director of the Beijing 2008 Olympic Games. She and her team won China's first-ever Cannes Gold Lion for the adidas Olympics campaign. Erica held the same role for adidas at the London 2012 Olympic Games.
Erica has also been a member of the Committee for Media, Entertainment and Sport at the World Economic Forum and an Ambassador for the Global Sports Innovation Center Powered by Microsoft.
Erica is currently the CMO of Stellar Partners, a leading global sports marketing agency with an Olympic Games focus. She is also serving as Board Member of the Singapore chapter and a Fellow of The Marketing Society globally.
Favorite Nike Shoe: Michael Johnson's gold track spike from the 1996 Olympic Games in Atlanta.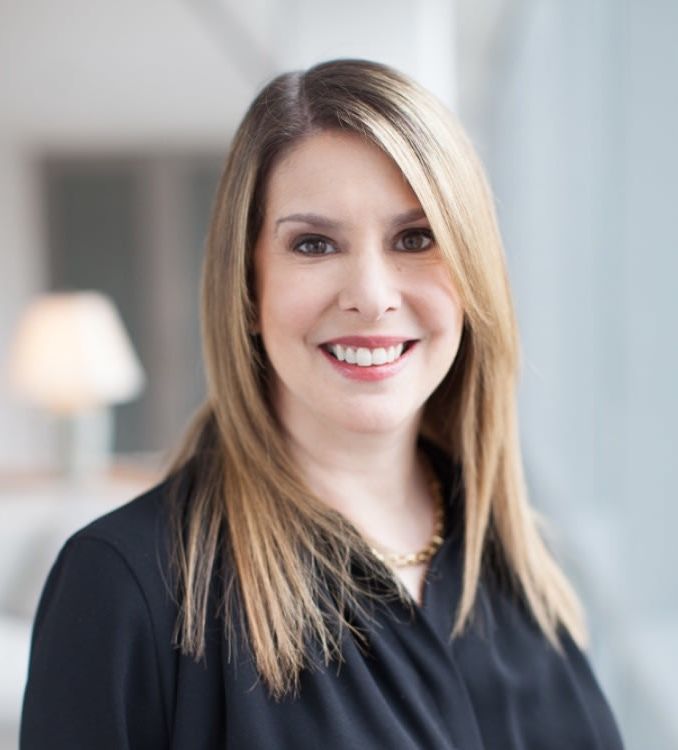 ERICA KERNER
Marketing, Asia Outreach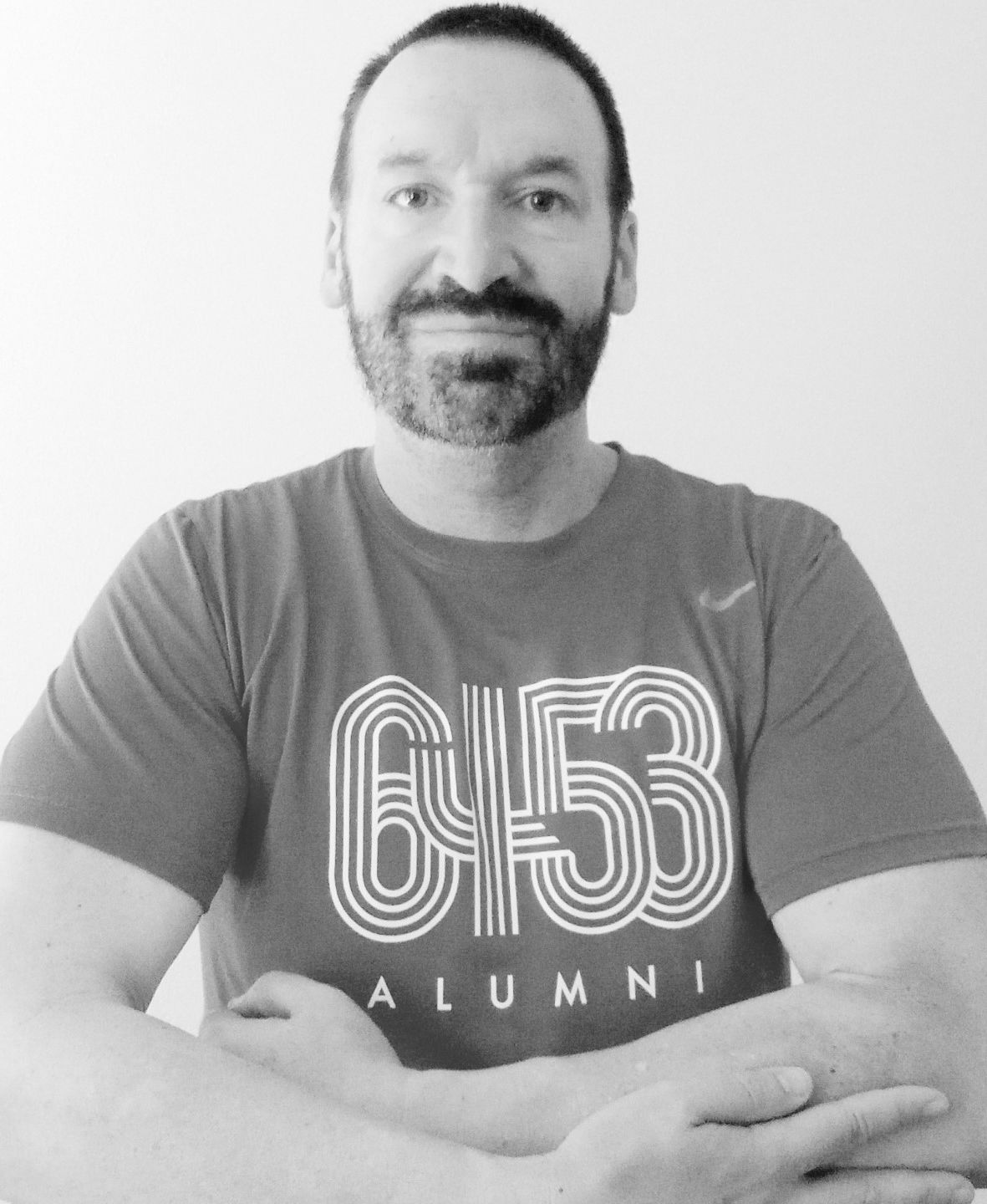 JUSTIN LACCHE
Outreach, Impact, Digital Growth Strategies

Justin began his 20-year Nike career in 2003 through multiple contract roles to help teams fully utilize Nike technology and consumer-facing platforms. He joined Nike as a FTE in the early 2010s bringing consumer advocacy in-house within Nike Technology teams to maximize translation of Nike business asks and successfully realizing those requirements throughout the development lifecycle to deliver products that hit the mark within budget.
In 2016, he became a Director, championing employee retention through innovation projects. He co-founded and co-led the first Swoosh Blockchain Day at Nike World Headquarters in 2018 and series of quarterly innovation hackathons that brought NikeUNITED ideas into MVPs that could be operationalized. He also served as Chair of the Nike Contemporary Art Exhibition Series, which featured Nike in-house artists in pop-up galleries throughout WHQ and other Nike global campuses.
Justin retired from Nike in late 2021 and became the Principle Owner of the Omniverse Sports League, LLC, a professional sports league of six real-world minor league teams that compete the same weeks in Web3, AI, and blockchain esports leagues across 38 countries. He has been an executive with the San Francisco Giants organization since 2010, which has won three World Series during that stretch. He also serves as Chairman of the Commission responsible for successful County employment practices for Washington County, Oregon. He is asked to freelance for the brand from time to time and most recently contributed to Nike's .Swoosh efforts.
Favorite Nike shoe: '81 Nike Waffle Trainer Running Shoe, which Justin attributes to learning how to tie his shoes.